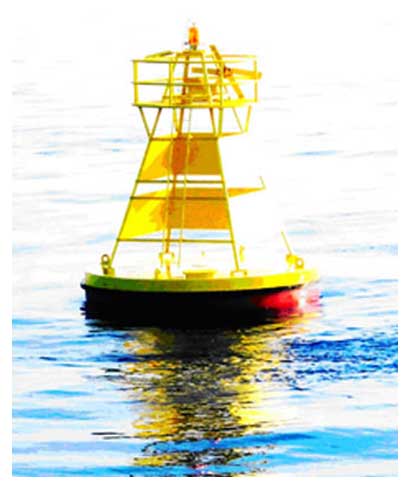 Our buoy consists of two types :
Marker buoy
Mooring buoy, with materials from steel, aluminum, or glass-reinforced plastic (GRP).
Types of Marker buoys :
Unlighted Buoy
Light Buoy
Resilient Light Buoy (Spar Buoy)
Tail Tube Buoy
Our buoy comes complete with Buoy Body, Rubber Fender, Cathodic Protection, Radar Reflector, and Day Marks / Top Marks (Lateral, Cardinal, Isolated Danger, Safe Water, or Special Marks, with colors available in red, green, yellow, and black. Marine lantern and solar panel are sold separately.